Flutterby Films produce high quality video content for a range of clients, from charities to universities, the music industry to large corporates and everything in between.
We deliver arresting films which answer the brief and bring success for our clients. We always deliver on time and within budget.
We count King's College London, Sadler's Wells, BBC, Warner Music and Bain Capital amongst our clients – whilst Irvine Welsh, Jenny Agutter, Tony Pappano and David Attenborough have starred in our films.
We are always excited by new projects, no matter what size they are!
We take care of the filmmaking process in its entirety; from the initial idea to the script, pre-production, shoot, edit and delivery for broadcast or web. We plan the shoot meticulously, whether a day or a week and capture stylish, slick footage, which saves you time and money.
You will have one point of contact throughout and we are always at the end of the phone.
We have a trusted team of great freelancers; editors and choreographers; animators and composers for all types of production.
We modify our working style to suit you. Some of our clients like to collaborate with script writing and filming ideas, others prefer to leave the creative process with us. Some want us to edit on-site and be more involved, others prefer a lighter touch, so we edit at base and send films for approval online.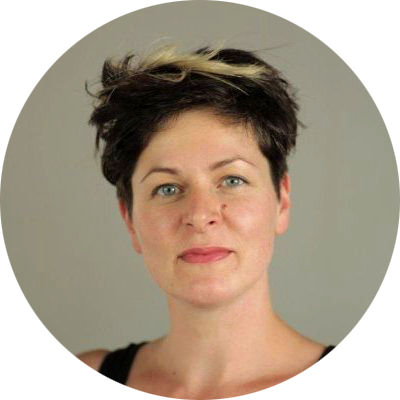 Melissa Panayiotou produces films for charity, education, corporate and the Arts. She also takes care of the smooth running of productions and ensures everyone is happy!
Michael O'Halloran has been making films for 30 years. He directs for Flutterby Films, the BBC and Warner Music and works as Director of Photography for the BBC, Sky Arts and ITV. He is the creative force at the heart of Flutterby.